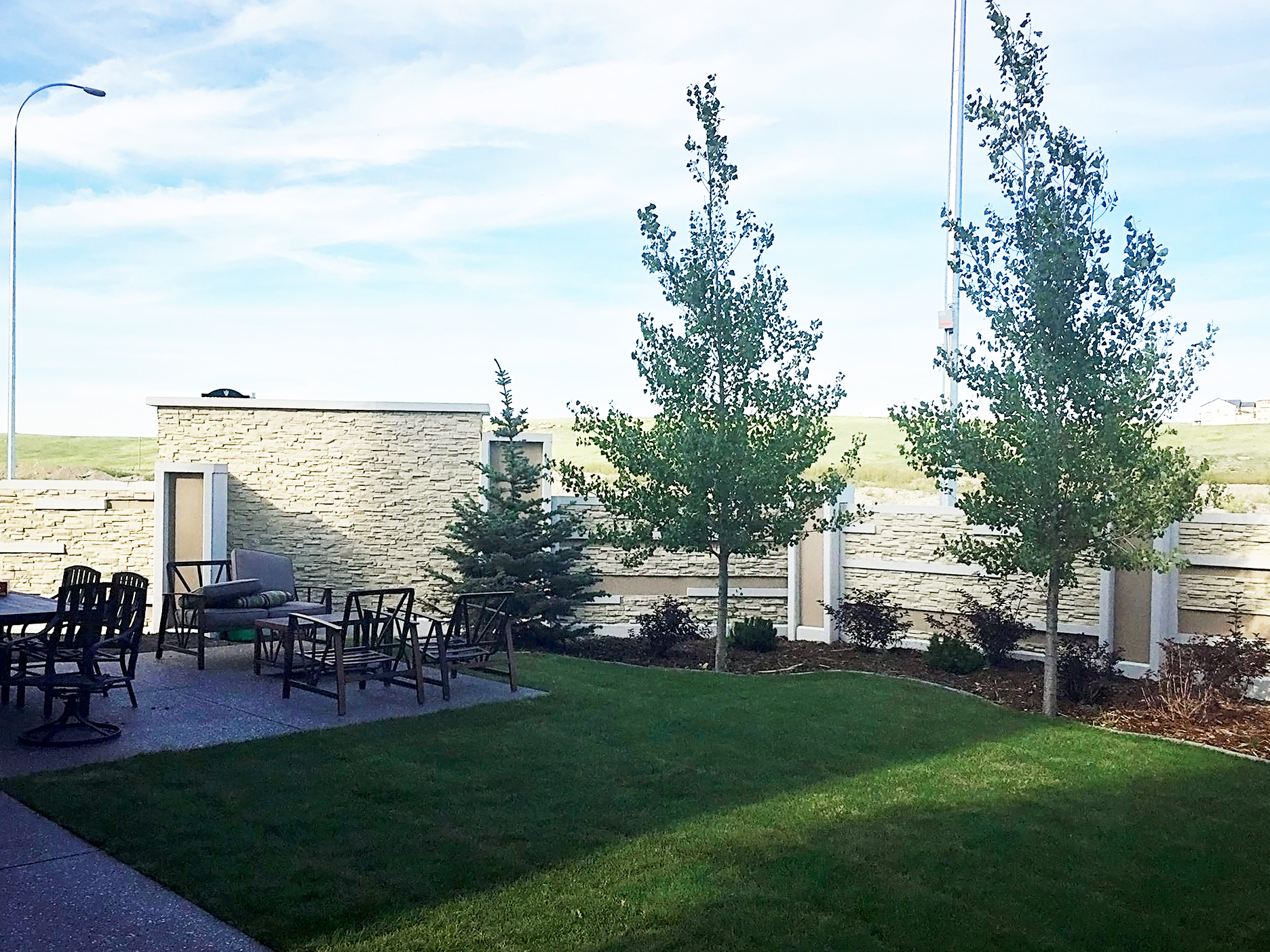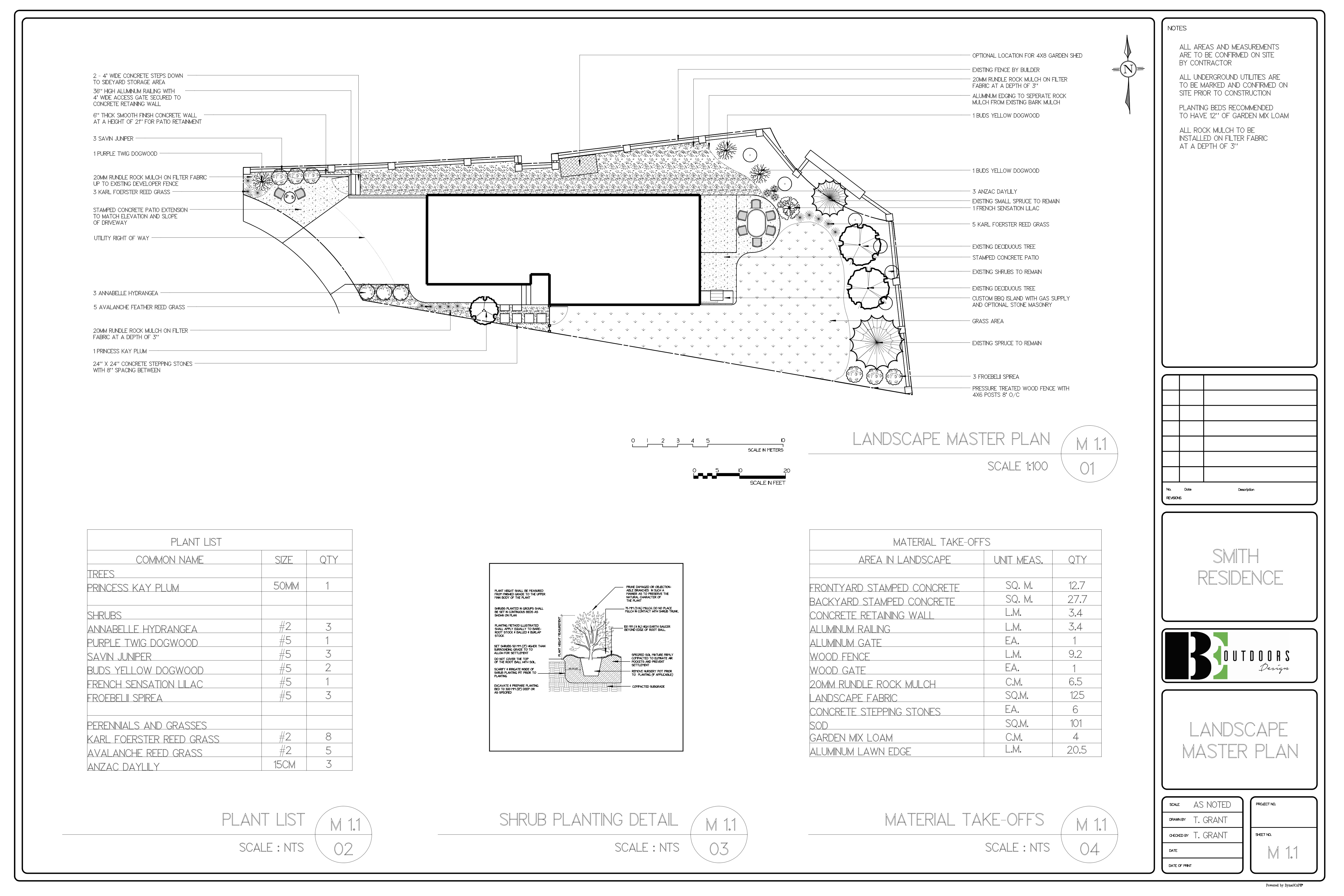 Residential / Landscape Design
Solobay Residence
After purchasing their new home, this client wanted to get their yard landscaped quickly, however wanted to take this project on to save costs within a tight budget. They had several ideas of what they wanted, and combined with the help of our design team, they were provided with guidance and direction to make their vision a reality. The design maintains an overall natural feel, with plenty of green space for the kids to run around, low maintenance solutions where possible, and multiple sitting areas for entertaining guests. A complete plant list and material take-off sheet was included for the client to have clear direction and quantities of materials when ordering for construction.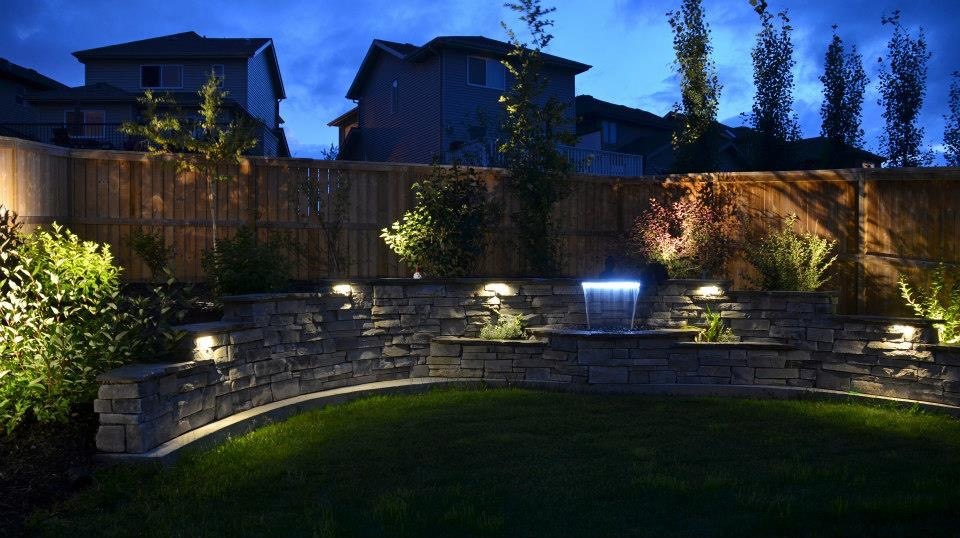 Residential / Landscape Design
Grant Residence
Being in the landscape industry, purchasing our home presented me with the perfect opportunity to design, and ultimately build my own backyard oasis. This design incorporates a stone masonry wall to adjust and retain the natural slope of the yard lot, while creating an opportunity for a fairly large and flat grass area for the kids to play. The water feature is positioned within the wall to ensure that it is visible from both the deck, and the lower concrete and BBQ island cooking area. Plant material provides a dynamic color contrast border with varieties of shapes and textures, while raised planters within the retaining wall allow for decorative annual plantings. This multi-level design maximizes the usable space within a sloped lot and provides plenty of entertainment room for guests during family events.